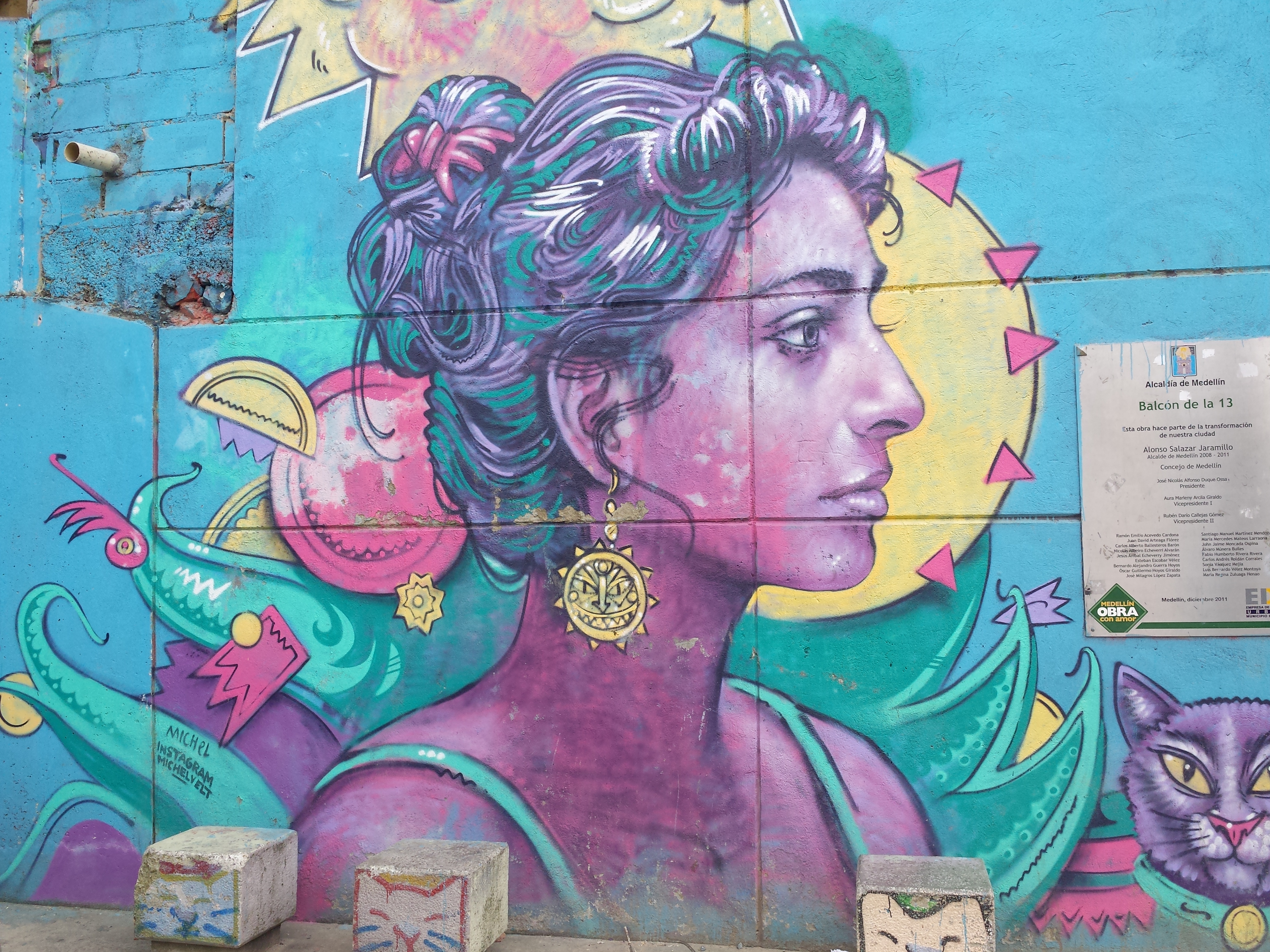 GRAFFITI HEAVEN WHICH WAS ONCE AN ESCOBAR STRONGHOLD!
Comuna Trece @ Medellin, Colombia
April 2017
---
We went to a place that once was a haven for the drug cartel weapons and drugs but has changed radically since. Now, the buildings are filled with beautiful street graffiti, a modern elevator system, and a beautiful view along the hills. This was one of my favorite pieces out of 30-40 others in the vicinity.
Submitted by: timh1203, a year ago